Full Suspension Lowering Kit / 2019 Silverado 1500
Belltech has done it again with launching the first-to-market Suspension Lowering Kit System specifically for the 4x4 model
2019 Chevrolet Silverado 1500/GMC Sierra 1500. Belltech products are precision engineered to provide the highest quality
products to lower your truck while not having to sacrifice your ride quality. Our lowering kit allows your Silverado or Sierra to
be slammed a full 4" in the front and 6" in the rear while riding and handling great.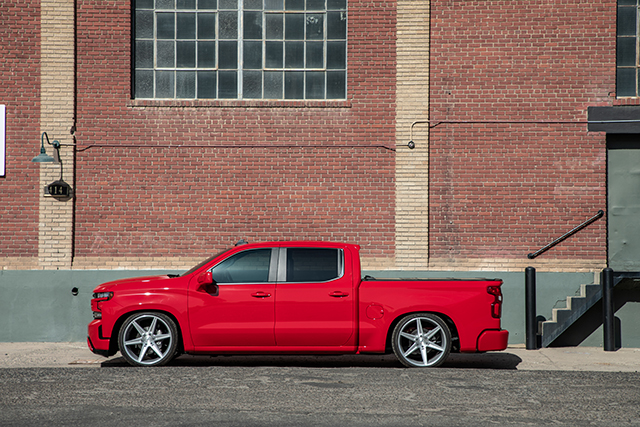 The Belltech Suspension Lowering Kit System begins in the front suspension by including two, custom Belltech
engineered drop spindles. Our drop spindles lower the front suspension safely and maintain the OEM suspension
geometry, while improving steering and handling quality and reducing the excess wear and tear that are typically seen
with other lowering kits.


Our front lowering kit also includes our precision engineered Street Performance Struts. These struts feature our
patented adjustable spring perch design that allows up to 2" of height adjustment. Our struts are custom crafted to offer
the perfect balance between comfort and performance by focusing on low speed compression and rebound
characteristics. With a large reduction in body roll, dive under braking, and squat under acceleration the Belltech Street
Performance struts vastly improve your ride's overall handling.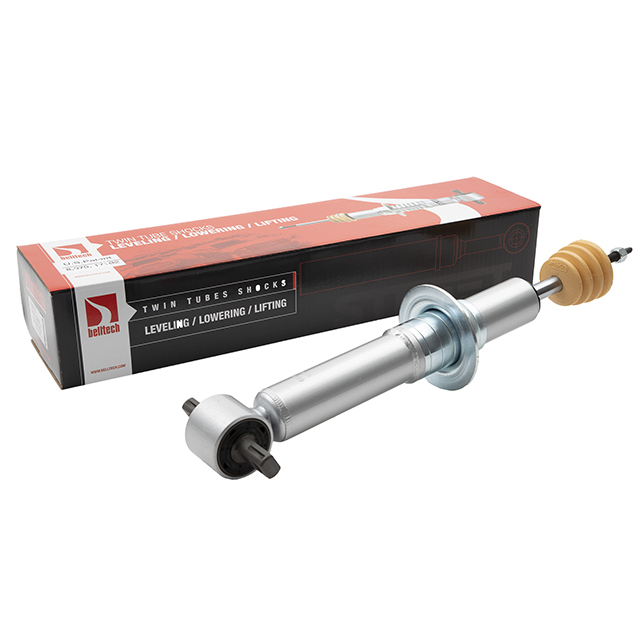 Moving onto the rear of our Suspension Lowering Kit System, we include our Belltech rear axle Flip Kit that allow you to
lower your truck by "flipping" the rear axle from under the rear leaf springs to the top of the leaf spring pack. Our expert
engineers also engineered custom Street Performance twin tube shocks for the rear of our lowering kit. Special attention
was focused on the low speed compression and rebound characteristics for these shocks for the best balance of
performance and ride quality for your lowered truck. We designed our kit to ensure that the axle position and pinion
angles are in precise position with our leaf spring seats (also called axle saddles). Most importantly, our custom crafted
C-Sections create the necessary axle travel to reduce bottoming out by increasing the axle travel by 2 full inches. Also
included in our Flip Kit is our 4x4 specific aluminum transmission spacer, which is a direct bolt-in to correct the driveline
angle and reduce vibrations. Grade 8 heavy-duty hardware, U-Bolts and U-bolt plates and replacement leaf spring
shackles round out this kit.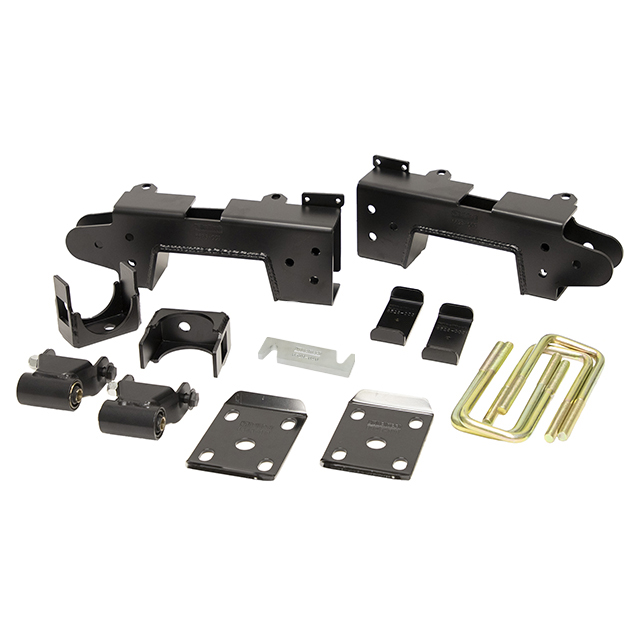 Like all Belltech Suspension Lowering Kits, the 1041sp holds a limited lifetime warranty to ensure that your truck rides
and handles great with a worry-free experience.