Lowriders Unlimited | Convenience, Value & Quality In Aftermarket Vehicle Parts
Convenience, Value & Quality Has Been Our Mission Statement For Over 27 years!
Many Canadian customers do not know that Lowriders.ca. is a 100% Canadian owned and operated! We have been doing business from British Columbia, Canada for over 27 years. Since we are based in Canada, you never have to pay extra import duties / taxes, you only have to pay the GST or HST. Our FREE shipping offers apply to specific product lines and oversize & out of area charges will still apply.
Our website is based in US dollars to keep it competitive with other US based websites, You can select Canadian currency while shopping and this will show you the Canadian equivalent, But you will still be billed in US dollars and the exchange rate of the day will be used by your financial institution. Because we're based in Canada, this means there is no need to ship your parts from the US and incur the brokerage and duty charges commonly tacked on by US websites.
These brokerage fees can add up - they range from 19.45 on 100.00 to 74.24 on an order over 1000.00. In addition if any part of the kit is made overseas and is not NAFTA compliant you will be billed an additional 6.5% of the purchase price. When you purchase from us we take care of all of these charges for you, and the price you see in the shopping cart is the price you pay.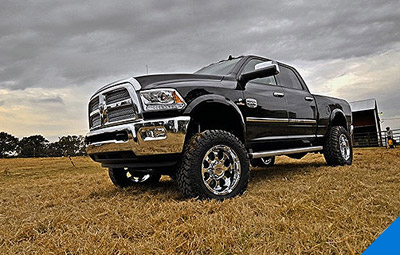 Convenience. Your convenience is our goal! Lowriders.ca delivers the parts you need directly to your door. At home shopping is quick and easy with our dedication to shipping your order out on time. We offer you an enormous in-stock selection of restoration, performance and accessory parts for your car or truck, which means one stop shopping for you.
Value. Our purchasing department works every day in search of the best value for the best products. You can see the value we offer on every page of our web site. Lowriders.ca asks that you take advantage of the tremendous savings we have to offer. Our LOWEST PRICE everyday policy proves our commitment by offering restoration and performance parts and accessories at the lowest price possible.
Quality. Products featured by Lowriders.ca have passed rigorous inspection by our quality assurance team. Your 100% satisfaction is our goal and we are solidly committed to keeping every one of our customer happy. If you feel that for any reason, you are not satisfied, please contact our Customer Service team immediately so we can look into your concerns and help bring it to a fair and satisfactory conclusion.
Our dedication to providing quality, convenience and value has given Lowriders.ca the opportunity to serve over 100,000 customers in our more than 25 years in business.
Thank you for making Lowriders.ca The #1 source for Car & Truck Aftermarket Parts in Canada!
Sincerely,
The Team at Lowriders.ca