Home
-
Return to Previous Page
BDS Suspension 4" Lift Kit For Ford F-150 2WD | 2009-2013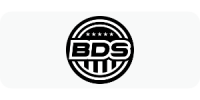 BDS Suspension 4" Lift Kit For Ford F-150 2WD | 2009-2013
Price Range: $2428.00 - $2787.00


This system includes CNC machined steering knuckles to return your vehicle's steering to factory geometry. One piece front & rear High Clearance crossmembers increase rigidity for long term performance as well as dramatically increase ground clearance and curb appeal

Description
This system includes CNC machined steering knuckles to return your vehicle's steering to factory geometry. One piece front & rear High Clearance crossmembers increase rigidity for long term performance as well as dramatically increase ground clearance and curb appeal.. This system uses upper front strut spacers to ease installation.
The rear is lifted with a new 4" offset rear block to replace the factory 2" and center the rear axle and give your 35's plenty of room.
Check out the similar 6" lift install article published in Four Wheeler magazine.
Tire & Wheel Combinations
35" x 12.50" w/18 x 9 and 5" back spacing
35" x 12.50" w/18 x 9 and 4.5" back spacing
35" x 12.50" w/20 x 9 and 5-5.5" back spacing
*Trimming may be required*
Est. Installation:
8-10 hours
Difficulty Level (easy 1 - 5 complicated):
4